Tidal marshes
Tidal marshes, also known as a coastal salt marshes or coastal wetlands, are found between land and open water, occupying zones that the tide regularly covers.
These areas store blue carbon in their soil, which can be several meters deep. Each hectare of tidal marsh is estimated to absorb greenhouse gases equivalent to about 6-8 tonnes of CO2 each year, about two to four times the rate for a mature tropical forest.
Tidal marshes maintain water quality by filtering out pollutants. They host marine creatures vital for ecosystems and human food chains. And they also reduce erosion and protect us from storms and floods.
But these marshes are shrinking at 1-2% each year, as they are drained for development, converted to farmland, or covered by rising sea levels.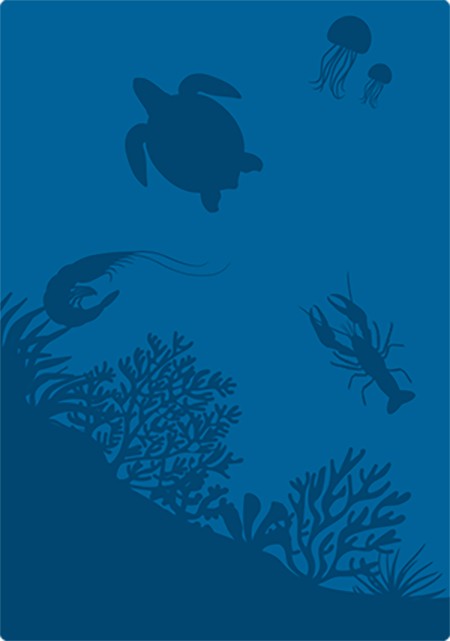 Seagrass meadows
Seagrass meadows are among the planet's best ecosystems for capturing carbon. They cover less than 0.2% of the world's oceans but provide about 10% of the carbon buried in sea sediment each year.
Seagrass meadows also increase biodiversity and improve water quality. They are the main diet for dugongs and green turtles and provide a nursery and refuge for many other marine animals.
But seagrass meadows are also among the world's most threatened ecosystems. Seagrass coverage shrinks each year by 1.5%. Worldwide, about 29% of seagrass meadows have died off in the past century.
In Thailand, according to the Department of Marine and Coastal Resources' latest survey, seagrass areas totaled about 256km2 in 2015, up from 190km2 in 2012, thanks partly to further exploration and better survey equipment.
Some areas are in a fair or good condition. But others are under threat from human activities. These include dams, piers, resorts, and other coastal developments. Fishing and aquaculture farming can also be damaging.