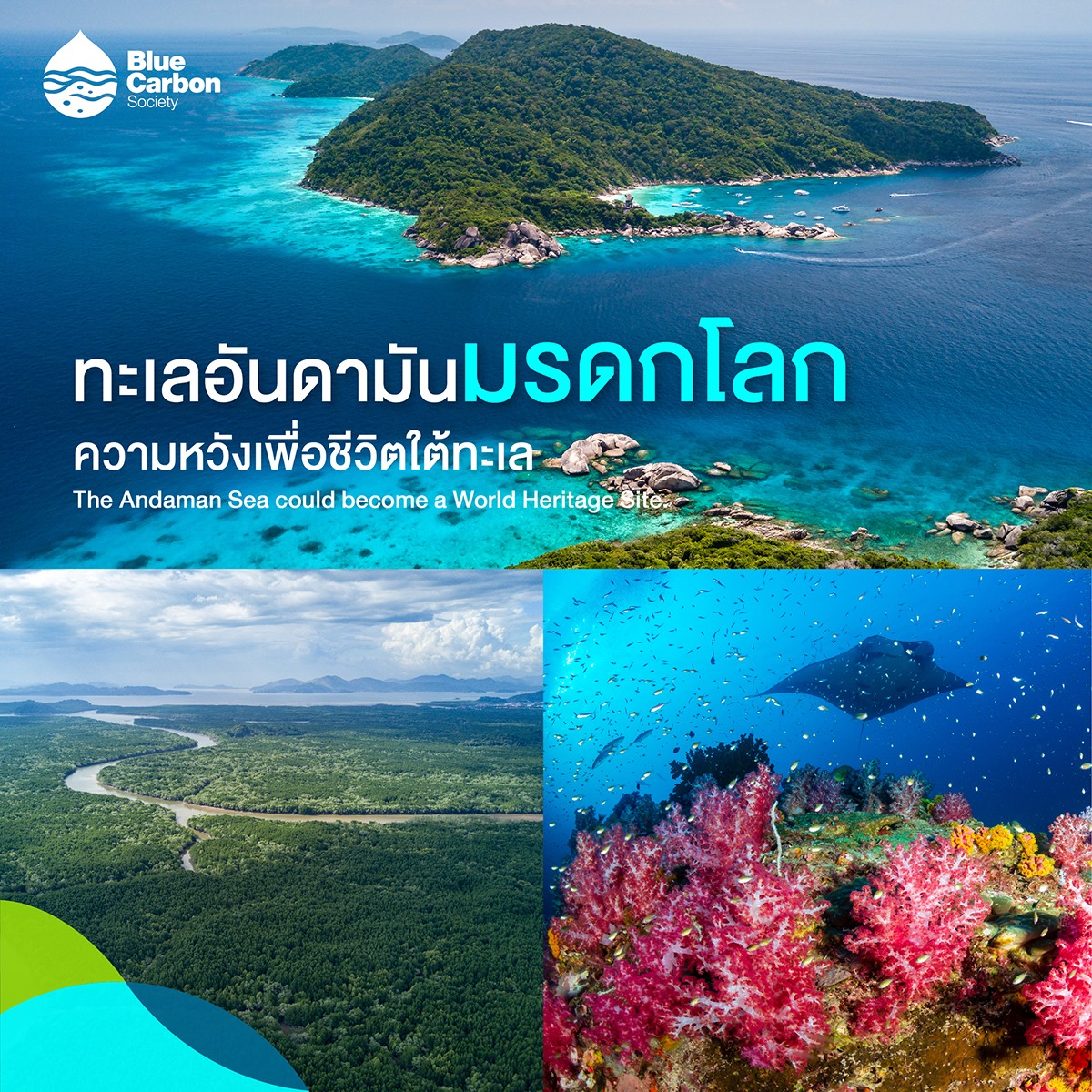 Thailand's Andaman Sea is one of the world's most beautiful and biodiverse marine ecosystems. This designation will therefore be proposed to the 44th General Meeting of the World Heritage Committee on 16-31 July.
The Andaman Sea is rich in nature. Ranong has the country's largest mangrove forest, crucial for carbon storage, as well as seagrass meadows and the sea's largest ancient coral reef. 'Mu Koh Surin National Park' and 'Mu Ko Similan National Park' are on the continental shelf. There are areas of shallow water and deep sea. Rare sea creatures from the Indian Ocean live in this area. Leatherback sea turtles can currently be seen laying eggs on beaches such as Thaimuang and Maikhao in Phuket.
The "Rare and Endangered Marine Species Working Group" under the National Maritime Committee recently proposed that the North Andaman area of ​​5,500 sq. km become the largest protected area for rare marine animals in Thailand. Many rare species such as orcas and blue whales, the largest animals in the world, are reported within the park's boundaries.
The Andaman Sea as a world heritage site could help protect these areas and many more marine species with a better audit and management system, enabling sustainable coexistence between people and nature.
Credit: https://mgronline.com/daily/detail/9640000051586
Become part of conserving marine and coastal resources with Blue Carbon Society